About University of Central Florida
The University of Central Florida, founded in 1963, is the second-largest university in the nation. Located in Orlando, Florida, UCF and its 13 colleges provide opportunities to 61,000 students, offering 210 degree programs from UCF's main campus, hospitality campus, health sciences campus and its 10 regional locations.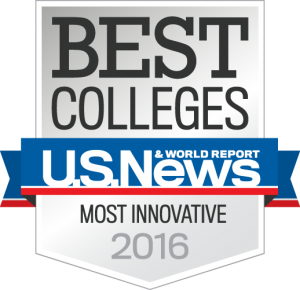 UCF was ranked as one of the nation's "Most Innovative" universities in the U.S. News & World Report's Best Colleges 2016 guide rankings. Last year, Kiplinger's and The Princeton Review ranked UCF as one of the nation's best values for a college education. The Carnegie Foundation has classified UCF as an R1 Doctoral University with the highest research activity and community engagement.
UCF, Florida's largest university, promotes a diverse and inclusive environment. Students come from 50 states and 148 countries. Study abroad programs allow students to study and conduct research with 98 institutions in 36 countries. Students at UCF have been recognized throughout the world and include recipients of the Rhodes, Mellon and Goldwater scholarships.
In 2014, UCF enrolled 79 freshman National Merit Scholars for an overall enrollment of 275 National Merit Scholars. Both school records. Last year, UCF enrolled more National Merit Scholars and awarded more degrees than any other Florida university.
UCF is an academic, partnership and research leader in numerous fields, such as optics, modeling and simulation, engineering and computer science, business administration, education, the sciences including biomedical sciences, hospitality management and digital media.
In 2013-14, UCF professors received $145.6 million in research funding and have accrued more than $1.1 billion in external grants during the past decade. Distinctive programs extend learning beyond the classroom and include leadership programs, cooperative education, mentorships, internships, service learning and paid research positions.
UCF is one of 25 public universities with the Carnegie Foundation's highest designation in two categories: community engagement and very high research activity.
The main campus stretches 1,415 acres and manages 800 acres of natural ecosystems resulting in habitats for more than 45 animal species.